Silver medal in the world of Rowing Blogs
Rowperfect UK  has been recognised as one of the best rowing blogs in the world!
A list created on Feedspot released just a couple of days ago shows the top 50 rowing blogs in the World according to their researchers.
We at Rowperfect are proud to announce that we finished in second place in this list considered as the most comprehensive on the internet.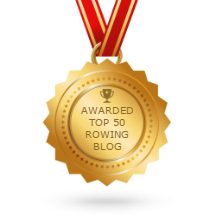 Have a look at the Top 50 Rowing Blogs and the criteria the study was based on!