Announcing a new product in our Rowperfect world: An affordable RowClock Stroke Meter for your rowing boat. We have tested this new product on the market. Our first impression is very good. A product that meets the basic needs of us being in a boat.
Affordable Stroke Meter
The invention was made in Scandinavia. We learned from one of the inventors: The project was started in late 2017 in order to produce affordable technology for athletes and passionate rowers. They have used almost 2 years to ensure that the product is as good as can get – yet without breaking your bank account. We are proud to present it to the rowing community.
Rowperfect is presenting this new product.
This advanced device is the most intelligent, affordable RowClock Stroke Meter on the market. It provides all the important functions a rower needs – at an affordable and fair price.
Start rowing without pushing buttons
Water-resistant
Long-lasting batteries
Rowing Functions

Stroke Count
Stroke per Minute
Stroke Rate
Total Time
of Strokes

lightweight – 150 gr.
Money back policy
What we like:  RowClock Stroke Meter – No Setup
The Stroke Meter sets up as quickly and as easy as 1 2 3
Just take the protective layer off the Velcro-like tape on the back, and put it in the boat, and it is installed
The battery is already in, just double-tap it on the front to turn it on
Now there's only one thing left to do, and that is to
Just Row
Smart Technology
Never reach for buttons with the smart software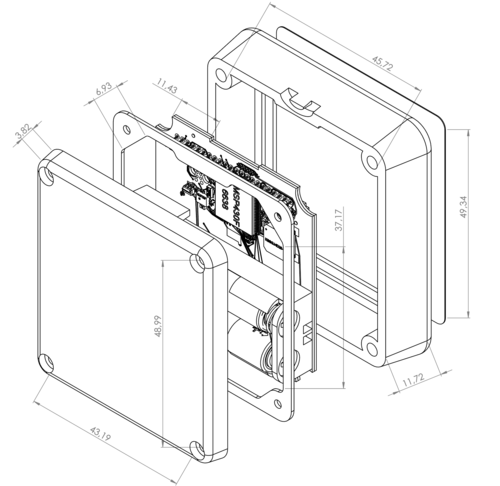 The Stroke Meter will automatically detect when you start and stop rowing and will reset the timer and total strokes, so you only get the information relevant for the current lane you're rowing, without ever touching a button, if you want the total, simply double-tap. More information in our shop